Steiff My Way Teddy Bear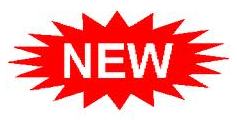 Made of finest sand mohair, 5-way jointed, with gold-plated "Button in Ear" with elephant motif.
Size 30cm
Musical: Comme d'habitude Teddy bear with melody "My Way"
Surface washable
Limited edition of 1500 pieces.
673764
country exclusive
Europe exclusive item.
When French composers Claude François and Jacques Revaux wrote a catchy new love song entitled "Comme d'habitude" in 1967, they had no way of knowing their tune would become the basis for a world-wide hit. But that's exactly what happened - and decades later, it remains one of the most performed songs of all time. It is also the inspiration for a new wind-up musical Teddy bear from Steiff. As an homage to the performers who made the song famous, our grey mohair bear wears a formal white collar, a dress-black bow tie, and a red satin rose. This special Teddy bear is produced exclusively for Europe and the UK, where the song still holds the record for the longest appearance in the Top 40 hits.
FREE UK DELIVERY