Steiff Christmas Musical Teddy Bear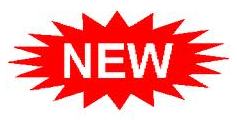 Steiff´s Christmas Teddy bear has become a beloved annual tradition. Each new edition is perfect for decorating and gift giving. This explains the ongoing popularity of the series.
We believe this year´s Christmas Teddy bear surpasses all his predecessors. He´s sewn from lush dense alpaca that´s a warm creamy white.
His nose and mouth are hand stitched with festive dark red floss. In keeping with the regal theme of the fall collection, he´s clothed in a baroque style coat that´s sewn from bordeaux coloured velvet.
The coat design, with its Russian influences, is trimmed with a golden toned lace with red threads woven throughout. On his left paw pad,
Christmas Teddy bear has musical notes embroidered to let you know he's musical. Wind him up and you´ll hear "Have Yourself A Merry Little Christmas".
Be a part of the ongoing tradition: reserve your Christmas musical Teddy bear today.

Made of high quality white alpaca jointed with safety eyes.
Fitted with a gold-plated "Button in Ear" stuffed with synthetic filling material
Plays melody (Have Yourself a Merry Little Christmas)
Surface washable
Limited edition of 2013 pieces worldwide.
Height 26 CM
CAUTION! This product is not a toy and is intended for adult collectors only.